---
| | |
| --- | --- |
| | |
---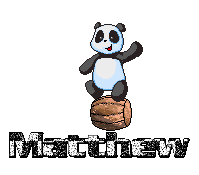 Blogs posts labeled with a "

" icon are video blogs.
---
| | |
| --- | --- |
| | |
---
Before I had my own web domain, I had a freebie website hosted on FreeWebs.com, I had a blog on that site. Because it's a freebie account which I have not edited for years, I expect that eventually it may go offline at some point. I have archived the blog posts from that blog and put them in here. Archived pages will have a "*" after the title. Assuming it's still online, the original old blog can be found at: http://www2.matthewweb.net/apps/blog/



©2009-2017 Matthew Furman On-Line




Page last updated on Saturday, April 08, 2017 at 08:39 PM -0400
Icon Legend

For best results, please use Internet Explorer 6 or Compatibility View on later versions.